Retrofit of FPSO marine vessel by modification of large FEA models In MSC Apex
22.06.2020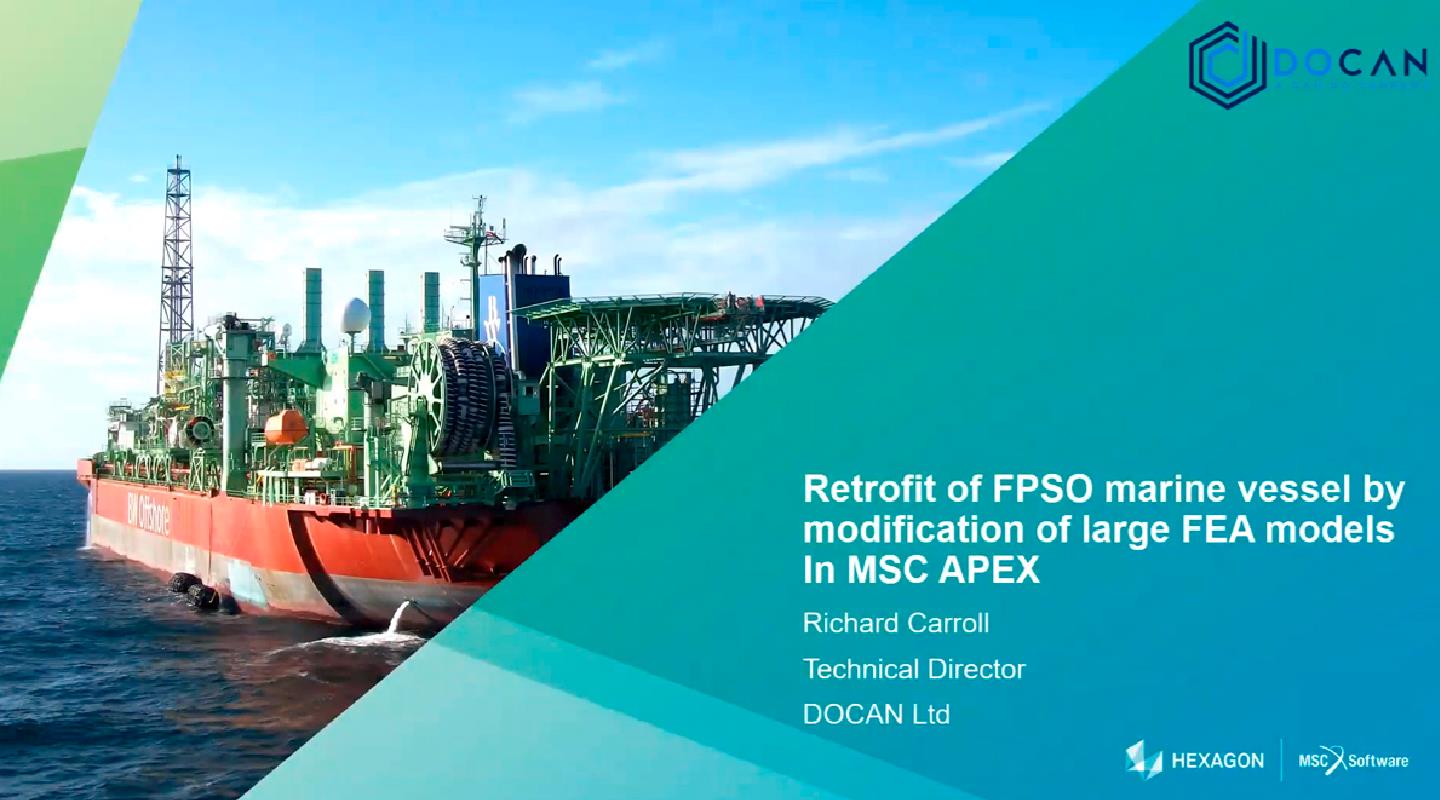 Watch this case webinar and learn how FPSO Marine Vessel has used MSC Apex for meshing.
Agenda
1. Introduction to FPSO Marine Vessel and MSC Apex
Presentation of FPSO and the case
Challenges in manipulating mesh for FPSO
How MSC Apex can help solve the FPSO case and similar structures
2. Worked example of FPSO in MSC Apex
Creating faceted and NUBS geometry from orphan mesh
Modifying geometry and mesh
Importing geometry, manipulating, and meshing it
Connecting components via MiT's (Mesh independent Tie)
3. Comparability between MSC One
4. Results
This webinar is produced by MSC Software.