Co-Simulation
- coupling simulation disciplins
Multiphysics raising the bar for CAE accuracy, precision and performance
In many companies simulation is performed as an isolated activity buy a single team or engineering discipline. However, the performance, safety and reliability of their results depend to a large extent on the interplay of different engineering disciplines.
Based on more than 50 years of history, MSC Software has now provided a world-class co-simulation solution. And here are a few reasons why engineers can take advantage of our unique co-simulation technologies.
Holistic Approach
Co-simulation offers a unique opportunity to gain a more complete and holistic product insight by connecting multiple simulation disciplines.
Everything from acoustics to multibody dynamics (MBS), CFD, structural analysis and explicit crash dynamics can be linked in MSC CoSim. Se figur herunder.
Increased Accuracy & Precision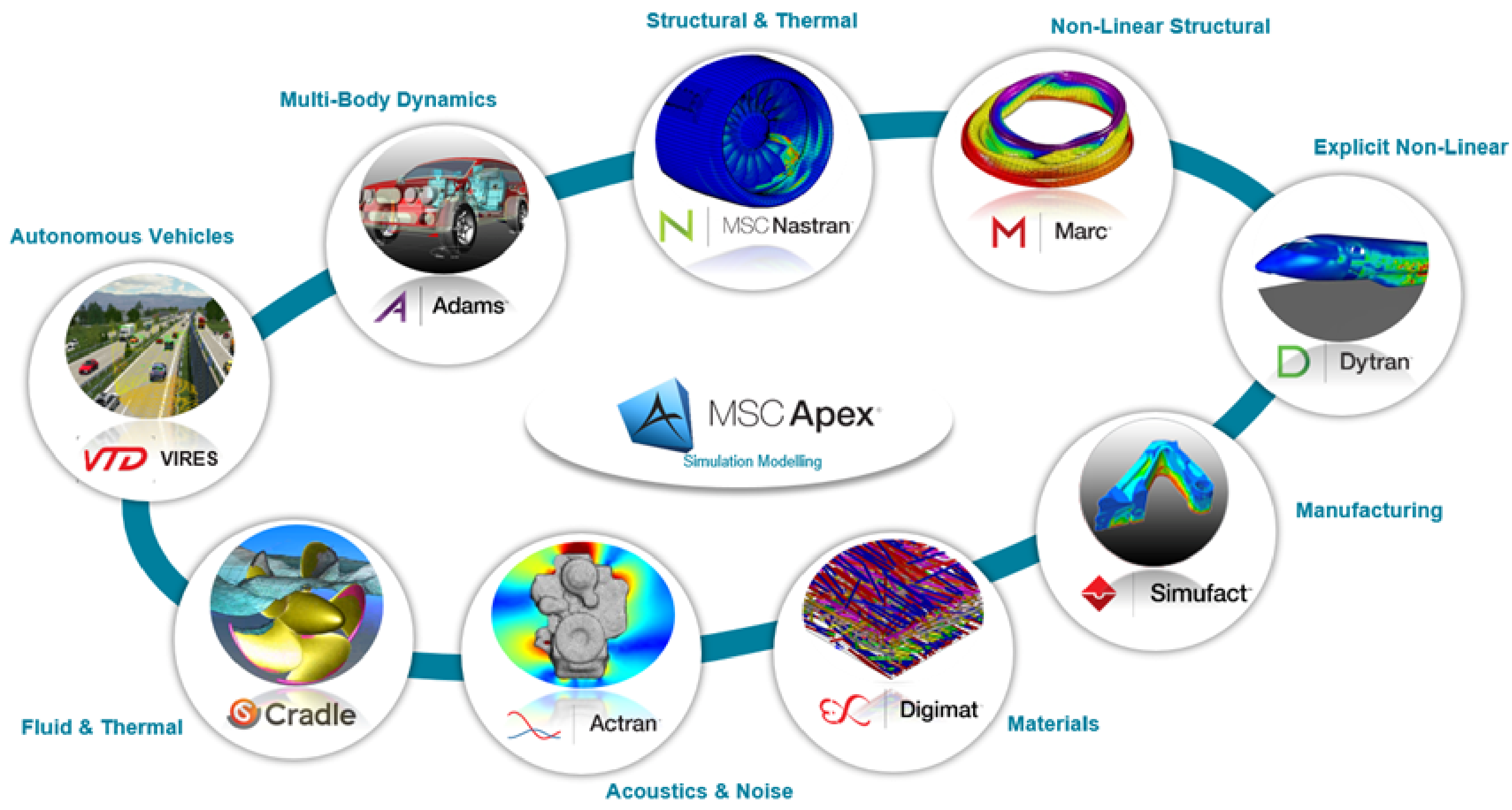 Faster Analysis Performance