Grundfos A/S, Denmark
Introducing Digimat makes Grundfos product development both better, cheaper and faster
"Introducing Digimat and thus, coupling the process and structural simulation, has already shown a promising impact on our capability to do new product designs right on first prototype, which at the end makes Grundfos product development both better, cheaper and faster"
Therkel Damm, Senior Specialist Mechanics, Grundfos A/S
Grundfos have used simulation technology for more than 50 years now, dating back to the early 1970's. For the past decade however, simulation has moved from a secondary element to a technology, that simply drive our product development, especially within mechanics.
Today, our Simulation Driven Development journey (SDD), has made simulation technology a core part of our product development. Exploring parts, products and systems from an early concept to a final design, calls for state-of-art simulation capabilities.
One of the key simulation capability areas for the past few years has been within anisotropic structural simulation, covering injection molded fiber reinforced thermoplastic parts. These parts are, by nature, extremely complex, as the mechanical properties depend on the flow conditions during molding. Thus, the parts will be stiffer and stronger in the direction of greatest fiber orientation and weaker and more compliant in the direction of least orientation.
Example of a HVAC part in composite optimized using Digimat.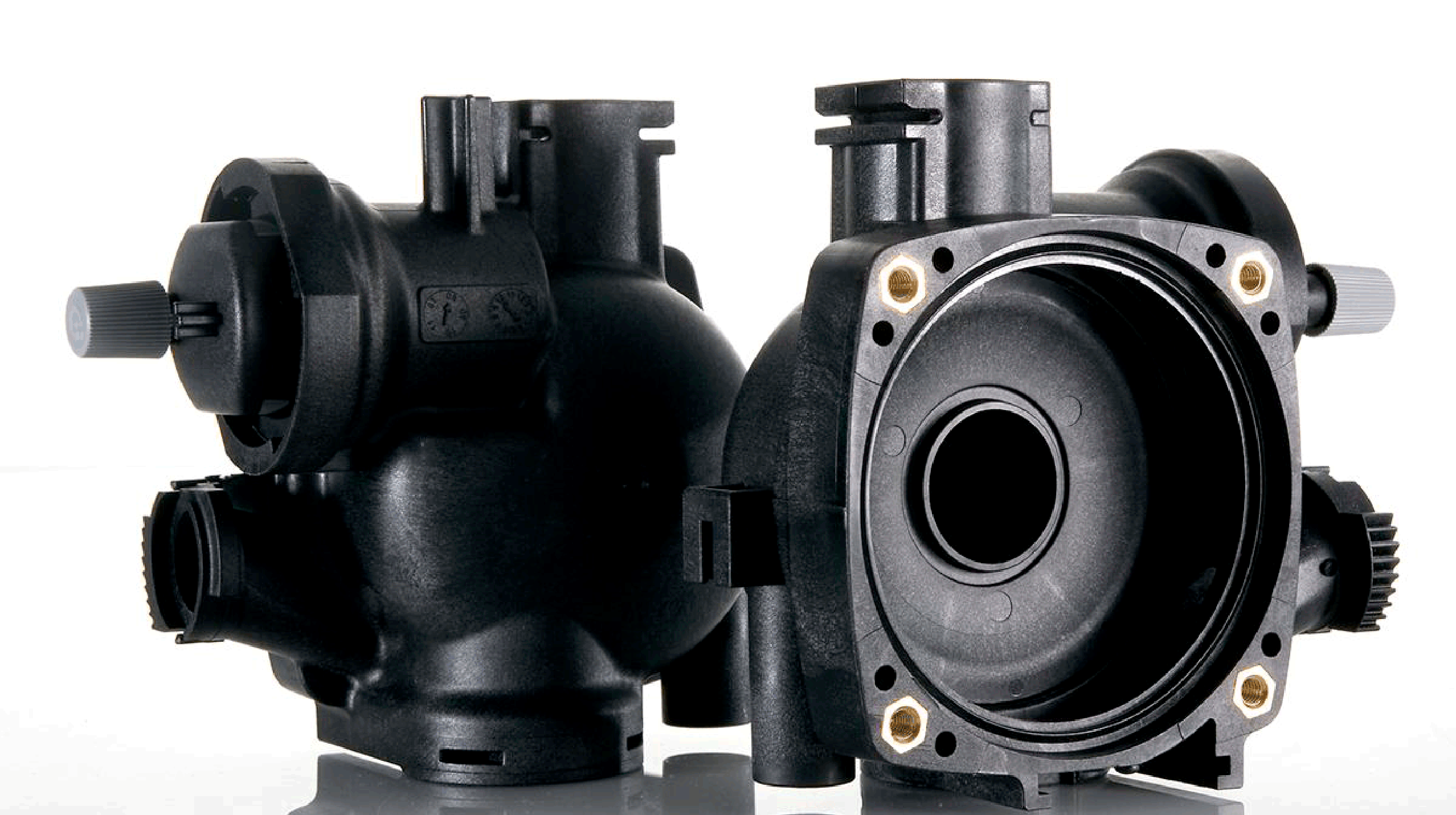 Coupling process simulations to structural simulation is the key to endeavor better accuracy in the analysis of fiber reinforced parts. Here, Grundfos has been examining Digimat and found it to be solving this task.
"Previously, process and structural simulation was decoupled. Grundfos did analyze parts, both in terms of moldability and isotropic structural integrity. But the anisotropic behavior of the parts was not revealed during this setup. In frequent cases, this affected the accuracy of our structural simulations" explains Therkel Damm.
"Introducing Digimat and thus, coupling the process and structural simulation, has already shown a promising impact on our capability to do new product designs right on first prototype, which at the end makes Grundfos product development both better, cheaper and faster" says Therkel Damm.
Contact us
Do you need help doing FEM analysis - Simpel or advanced? Please contact us for further information.
Please call me up!
Leave your details and we will call you back as soon as we can.