Simufact
Manufacturing Process Simulation
Is your goal to optimise manufacturing processes, reduce costs and time-to-market, while improving product quality?
Simufact simulation software solutions allow you to simulate a wide range of production processes, including forming, joining processes, as well as metal-based additive manufacturing processes.
Simulation of production processes has long been known, but has become much more relevant during the COVID19 pandemic, where many work from home - also the employees responsible for production and tests.
There are several benefits using digital simulation compared to physical testing. In addition to the fact that it is often cheaper, you can also easily identify various options for optimizing the processes, so that it runs faster, better, and more safely.
The simulation software Simufact has long been a leader in this field and today supports a large number of processes within metal processing design like forming, welding and Additive Manufacturing (3D printing).
Simufact is extremely user-friendly. Tools are developed so that they can be used by your production staff with process knowledge. They do not require that you are a Simulation Engineer, but rather that you have a good understanding of the processes.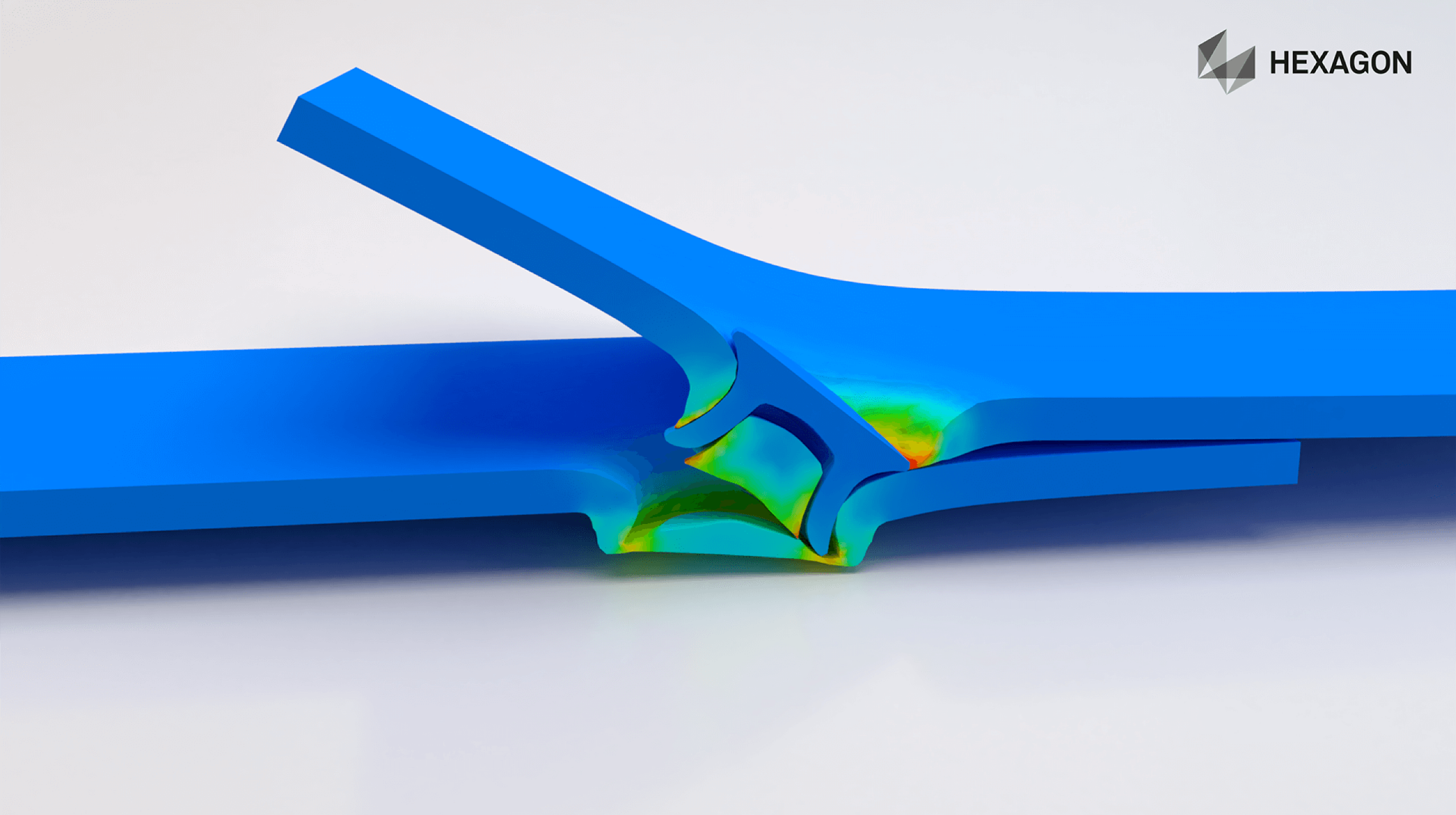 Simulate design and development processes with Simufact Forming
Design and product development processes can be simulated using Simufact Forming. Simufact covers all major areas of design: Forging, cold and hot forming, deep drawing, all rolling processes, open forging, and mechanical assembly.
Simufact Forming supports simulation of microstructures, calculation of material flows and prediction of material properties during heat treatment.
Design and optimisation of welding processes with Simufact Welding
Simufact Welding is used to model and optimise a variety of thermal joining processes, taking into account the welding sequence and fixture.
You can model elastic-plastic materials and perform simulations of welding structures and processes. Simufact Welding can be used to predict stress that can occur during welding, and subsequently show how to minimize these.
Design and optimisation of metal-based additive manufacturing
Simufact Additive is an efficient process simulation environment that supports 'right-first-time' production and optimization of 3Dprint processes. The software helps to compensate for distortion, minimize residual stress and optimize process parameters.
Try Simufact with JumpStart
With JumpStart you receive an offer covering software, training, and support.
We help you getting started using your new software so you can test whether simulation of the company's production processes can solve your challenges.
Contact us
Do you have a project in mind? Tell us about it!
Or contact us if you want a demonstration of Simufact.
Please call me up!
Leave your details and we will call you back as soon as we can.