MSC Nastran Finite Element Analysis
Accurate and efficient - now at an affordable price!
MSC Nastran is a multidisciplinary software used by companies allover the world to perform static, dynamic, and thermal analysis across the linear and nonlinear domains.
The application is complemented with automated structural optimization and award winning embedded fatigue and vibration analyses.
MSC Nastran is the world's most widely used Finite Element Analysis (FEA) program. At simulating stress, dynamics or vibrations MSC Nastran is still the best and most valid software in the world. The FEA solver in MSC Nastran is certified by FAA and other regulatory agencies.

Based on the development do by engineers at NASA MSC Software has used some of the best researchers to further develop MSC Nastran. This has resulted in a status as the world's best, most trusted and most widely used FEA software.
New modular products now allows you to invest only in the modules you need. This way, it has become affordable to use MSC Nastran.
World most trusted dynamic solver
MSC Nastran has pioneered the FEA industry and been the leading FEA solver for more than 50 years.
Multidisciplinary Structural Analysis
MSC Nastran helps you solve complex problem involving many disciplines like thermal, vibrations and linear static problems.
Automated Structural Optimization
MSC Nastran has implemented optimization algorithms that automatically seek optimal configurations in an allowed design space. This way a manual and very iterative process can be eliminated.
Order a free trial to test all features in MSC Nastran
Do you want to try MSC Nastran and experience all the features your self? We offer a one month free trial licence.
Contact Henrik Larsen to set up a free trial.
T: +45 23 67 72 33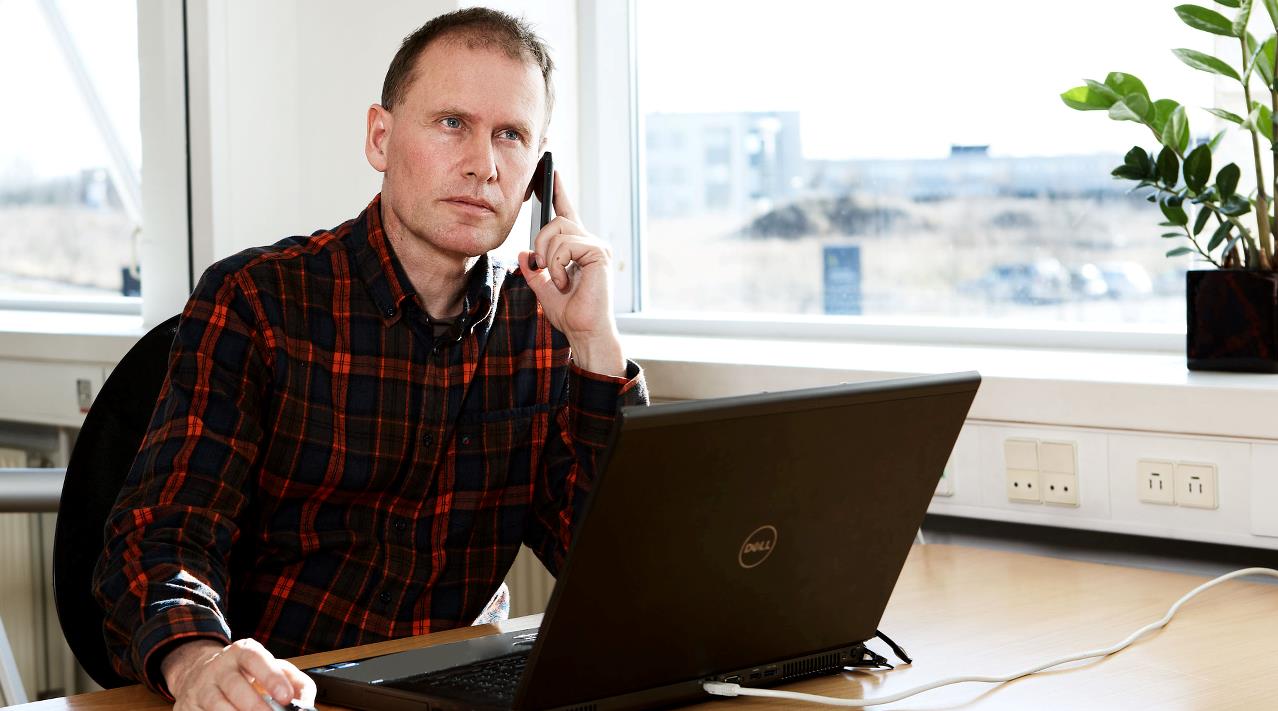 Multidiscipline Simulation for your Desktop
MSC Software has developed a special version of MSC Nastran for suppliers and mid-sized manufacturing companies.
MSC Nastran Desktop have been custom built based on the requirements of those with diverse high-end simulation technology needs and increasing cost pressure challenges.
MSC Nastran Desktop provides flexible, low-cost access to leading CAE solutions of MSC Nastran and Adams through a scalable, common, and integrated easy to use system of SimXpert. This cost-effective solution allows the companies keep their CAE costs in control while still taking advantage of the best-in-class simulation solutions.
The modular package options of the Desktop solution enable businesses to use the capabilities now, while giving them the freedom to scale with their growing needs. Engineers can start with the MSC Nastran capabilities that fit their current FEA needs and easily move up to more advanced functionality while remaining in the same user environment, leading to accelerated productivity and shorter learning curve.
We are ready to help you!
Do you have a project in mind? Tell us about it!
Please call me up!
Leave your details and we will call you back as soon as we can.